Community Dinners:
*Have not restarted yet because of COVID
January – September: The last Wednesday night of each month at 5 P.M.
We offer a completely free dinner to those in our church and to our entire community. We look to help foster relationships, spend time together, and get to know the people in our community. Whether you are a single looking to spend some time with people from your community, a family looking for the night off from cooking, or a couple looking to continue to build relationships with likeminded people from the church, community dinners are always a big hit.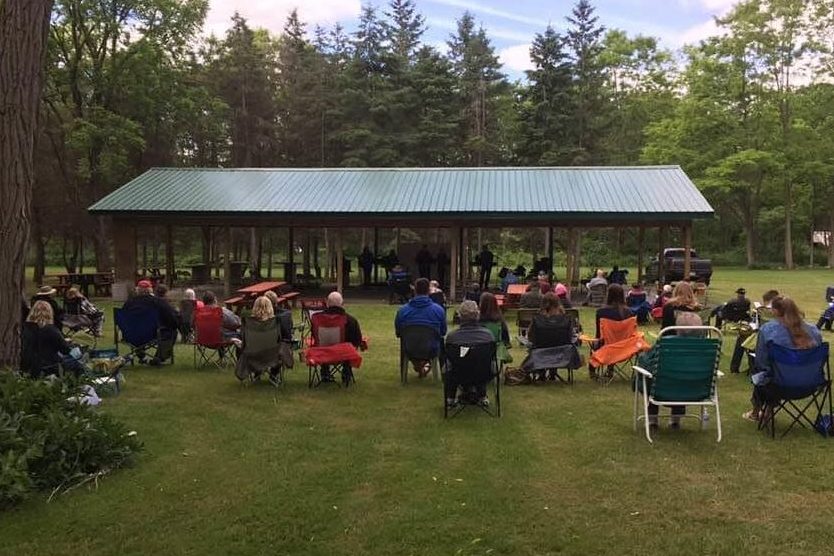 Fire and Fellowship:
Every other Sunday night during the summer 6:00 P.M.
Join us for a time of singing, a short devotional (just long enough to let the hot dogs cook), and outdoor fun for the whole family.
We utilize the pavilion behind the church to provide a relaxing and enjoyable time for people to spend together. People bring drinks, desserts, and summer dishes to go along with hotdogs. This event is perfect for the whole family. There is a swing set, adult swings, a volleyball net, and other outdoor games. This is a great time of fun and fellowship.
Church in the Community Park:
The first week in August marks our annual church in the village park.
We rent out the gazebo and set up church right there outside in our local park. The idea is to "go out" to our community and provide a safe and fun environment for them to take part in a church service without the pressure of the "church building."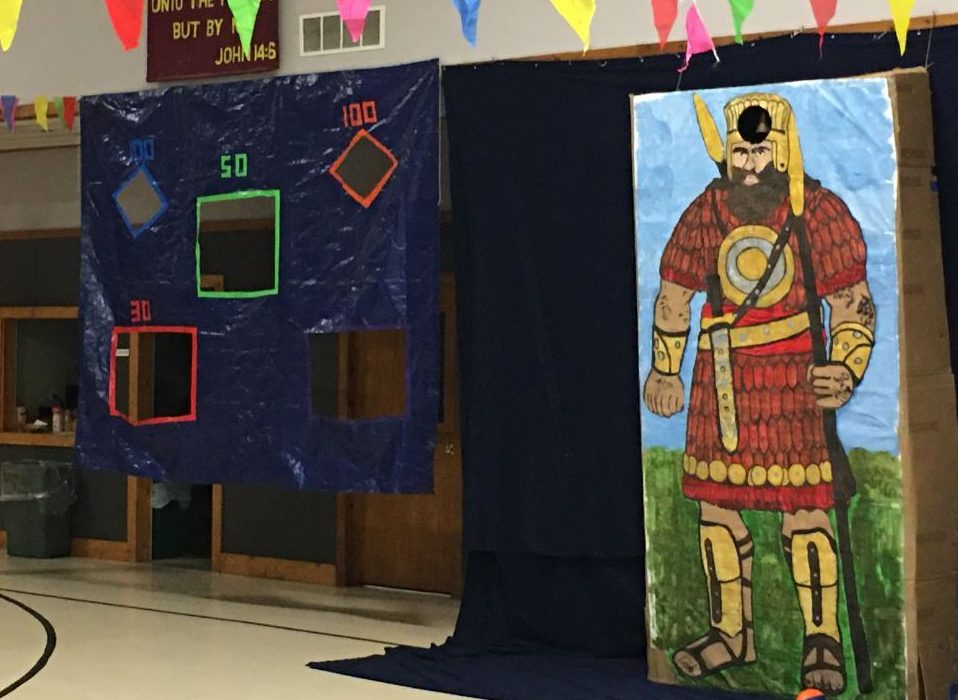 Trunk-or-Treat:
Every year on Halloween night we light up the night by offering our very own indoor and outdoor activity. We decorate cars, hand out candy from each one of the cars, we offer a short hay ride, and we have the entire gym filled with different games for the kids to play. You can choose to make this the entire Halloween night for your kids or simply stop by and add it to your family's night. If your kids don't go anywhere else they will still be able to fill their candy pale, play awesome games, and do it in a safe environment.
Christmas Eve Service:
We would love to have you join us on Christmas Eve for a night of singing, scripture reading, a Christmas devotional, and many individuals displaying their God given talents. This is a special night where we celebrate the birth of Jesus and close out the night with a candlelit singing of Silent Night.